2014-02-14 本日の気になった記事やニュース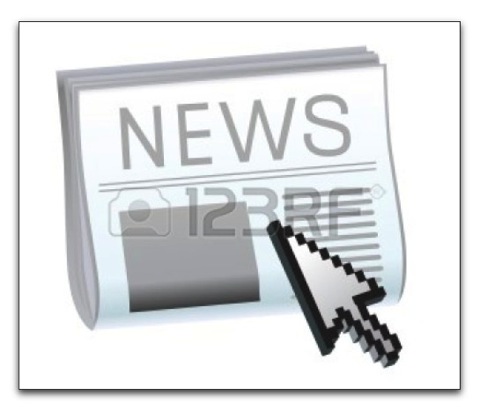 まいど、酔いどれ( @yoidoreo )です。
本日の気になった記事やニュース
「Pocket News Generator」を設定したので実際に利用してみました、まだテスト中ですが・・・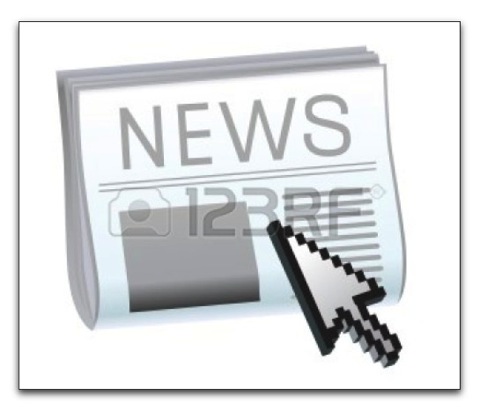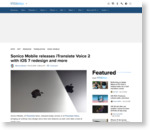 Sonico Mobile releases iTranslate Voice 2 with iOS 7 redesign and more
Sonico Mobile, of iTranslate fame, released today version 2 of iTranslate Voice, bringing an entirely new design and a few new features as well. Let's take a look at what's new. The first thing you'll notice in iTranslate Voice 2 is the completely new design.
日本語もサポートされています 「UP by JAWBONE」予約販売再開について
トリニティ株式会社(代表取締役:星川 哲視 本社所在地:埼玉県新座市)は、「UP by JAWBONE」の予約販売再開についてご報告いたします。
安定供給できるようになったようです iTunes 11.1.4 for Windows:インストールできない/開けない
重要:他社の Web サイトや製品に関する記述は、情報提供のみを目的としており、支持または推奨を意味するものではありません。Apple は、他社の Web サイトに掲載されている情報または製品の選択、性能、使用については OS X:FileVault での認証された再起動に対応する Mac
OS X Mountain Lion v10.8. OS X:IP ベースのプリンタ、または IP 経由での AppleTalk プリンタの接続方法
始める前に この記事では、IP 対応プリンタの設定で起こりうるすべての問題を取り上げているわけではありません。IP 対応プリンタをネットワークに追加する手順は、ベンダーによって異なる場合があります。お使いのプ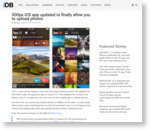 500px iOS app updated to finally allow you to upload photos
500px users will be happy to hear that the photo-sharing service has updated its iOS client today, bringing the app to version 2.5. The update only includes one feature, but it's a huge one: you can now use the mobile app to upload photos. "We're particularly excited about what 2.
Apple seeds OS X Mavericks 10.9.2 build 13C59 to developers
Following last week's build, Apple has seeded a new build of OS X Mavericks 10.9.2 to developers. These builds are relatively minor at this point, and point to a near-shipping build of 10.9.2 for the general public. Apple will be bringing FaceTime Audio and iMessage/FaceTime blocking in 10.9.2.
正式リリースが近いのでしょうか?
三毛猫 みぃちゃん 外猫さんだより
どうしてほたるくんなのかは 赤の◌を見てね しっぽの先が白くって ほたるみたいでしょ?
相方さんが書く、我が家の愛猫(みぃ)のブログ
ご案内
記事をごらん頂き、ありがとうございます。
もし、当ブログを気に入っていただけましたらRSSのご購読やTwitterでも、お願いしますm(_ _)m。